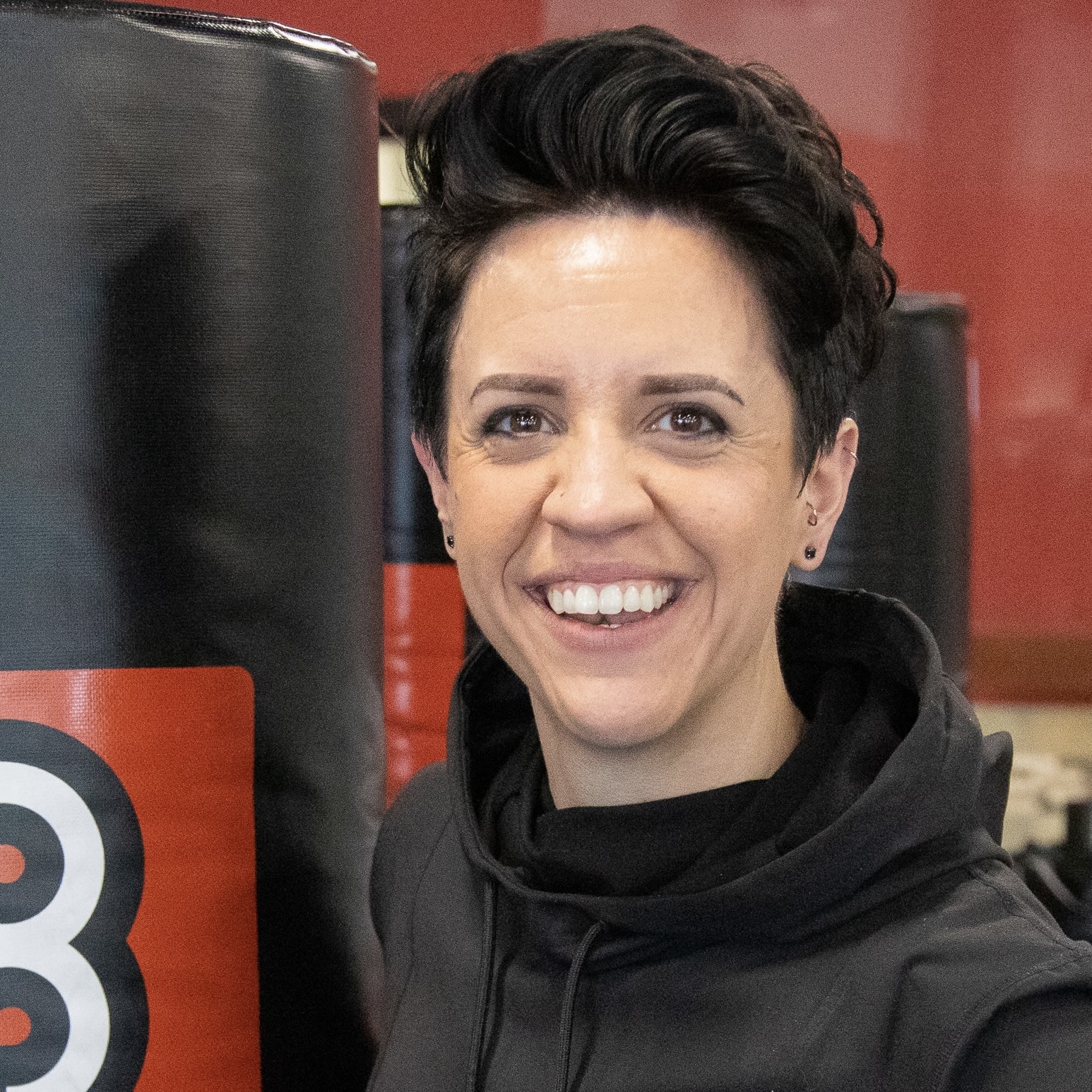 Danielle Pelton
Hey there, I'm Danielle! The unstoppable force at Farrell's Woodbury, juggling the roles of Assistant Studio Manager, Head FIT Coach, and Instructor. Who would've guessed I'd be this gym-crazed dynamo? I used to think working out was as fun as watching paint dry, but that all changed when I joined FXB!
It was in October 2015 after I had my second (and final) baby in June, I was determined to bounce back into shape and level up my nutrition game. Once I started at Farrell's I was instantly hooked. Results were popping up left and right - shedding body fat, building muscles, and getting stronger by the day. But you know what? It's not just about the gains. This place is like my second home, filled with an incredible community of gym peeps who make each day a thrilling adventure. We're a powerhouse squad, crushing goals together and keeping each other on track!
Now, hold on tight because my energy doesn't stop there! When I'm not busy kicking bags and leading the charge at the gym, I'm also a Realtor. Yup, you guessed it—I'm super passionate about helping others. Finding dream homes and making people's lives better is what I live for! But hey, it's not all work and no play for me. I love to kick back and relax too! Vacationing is my jam, and I live for those amazing moments spent with my amazing husband, Josh, and our two beautiful daughters, Elliot and Evie. Oh, and let's not forget about our four-legged pals, Mildred and Irene—they're part of the fun too!