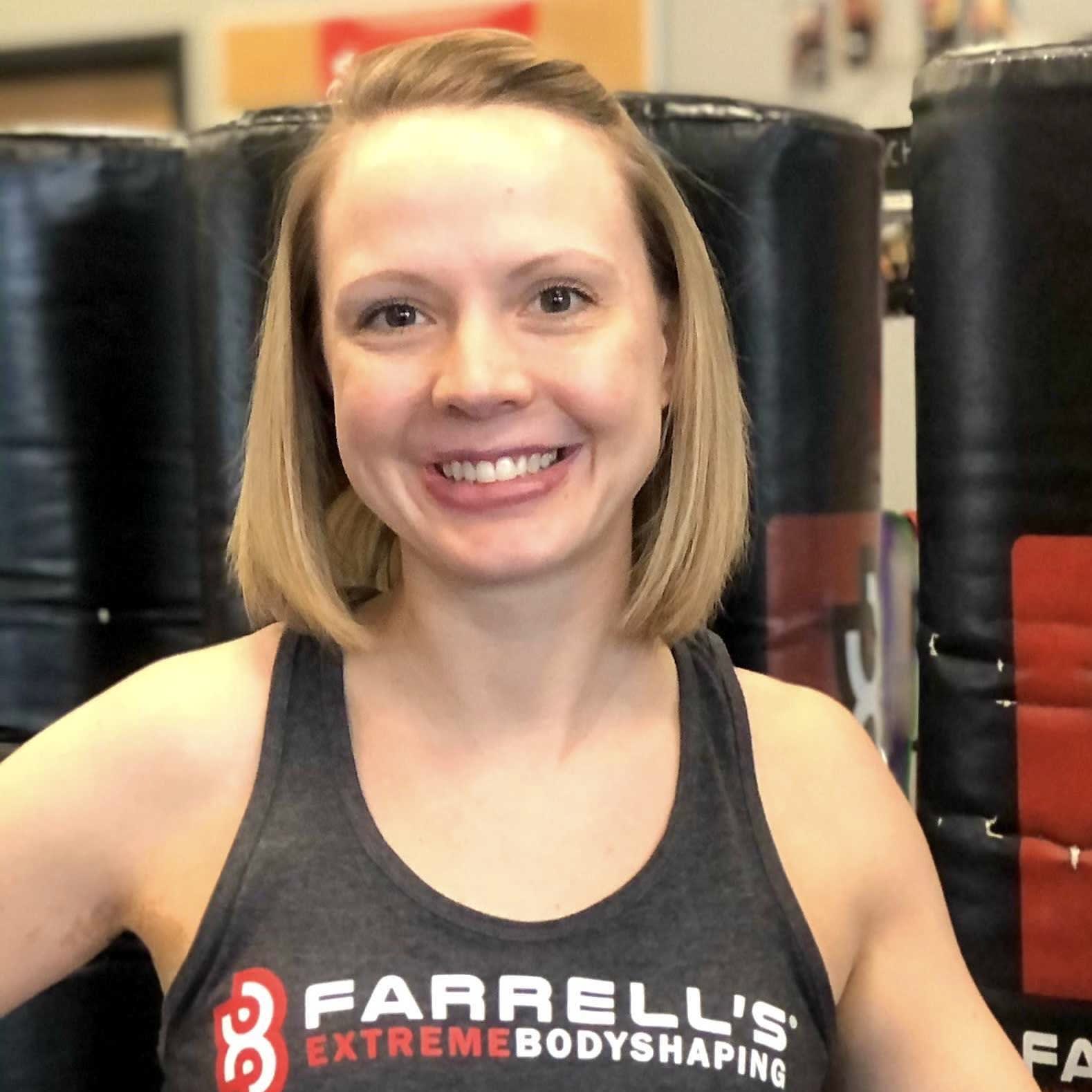 Dustyne Bohlig
My name is Dustyne and I have been a proud member of the Farrell's eXtreme Bodyshaping (FXB) community for over four years now. When I first started, I struggled to find motivation to work out, but after completing the 10-week challenge, I fell in love with the variety and fun of FXB workouts.
I first became interested in fitness back in high school when I ran track and lifted weights with some cute guys at the gym. I continued my fitness journey in college and even ran a marathon at some point. I have always loved creating my own workouts and learning about the muscles in our bodies.
One of the things I love most about FXB is the welcoming and non-judgmental community. No matter your fitness level, everyone is there to support each other and work towards their own goals.
When I am not at FXB, I enjoy indulging in delicious food and sipping wine. I also enjoy cross-stitching, reading, and solving puzzles. I love to travel, take walks with my dogs, spend time with friends and my husband, and work on house projects.
Join me and the rest of the White Bear FXB community today to kickstart your fitness journey and experience the fun and supportive community that I love so much!