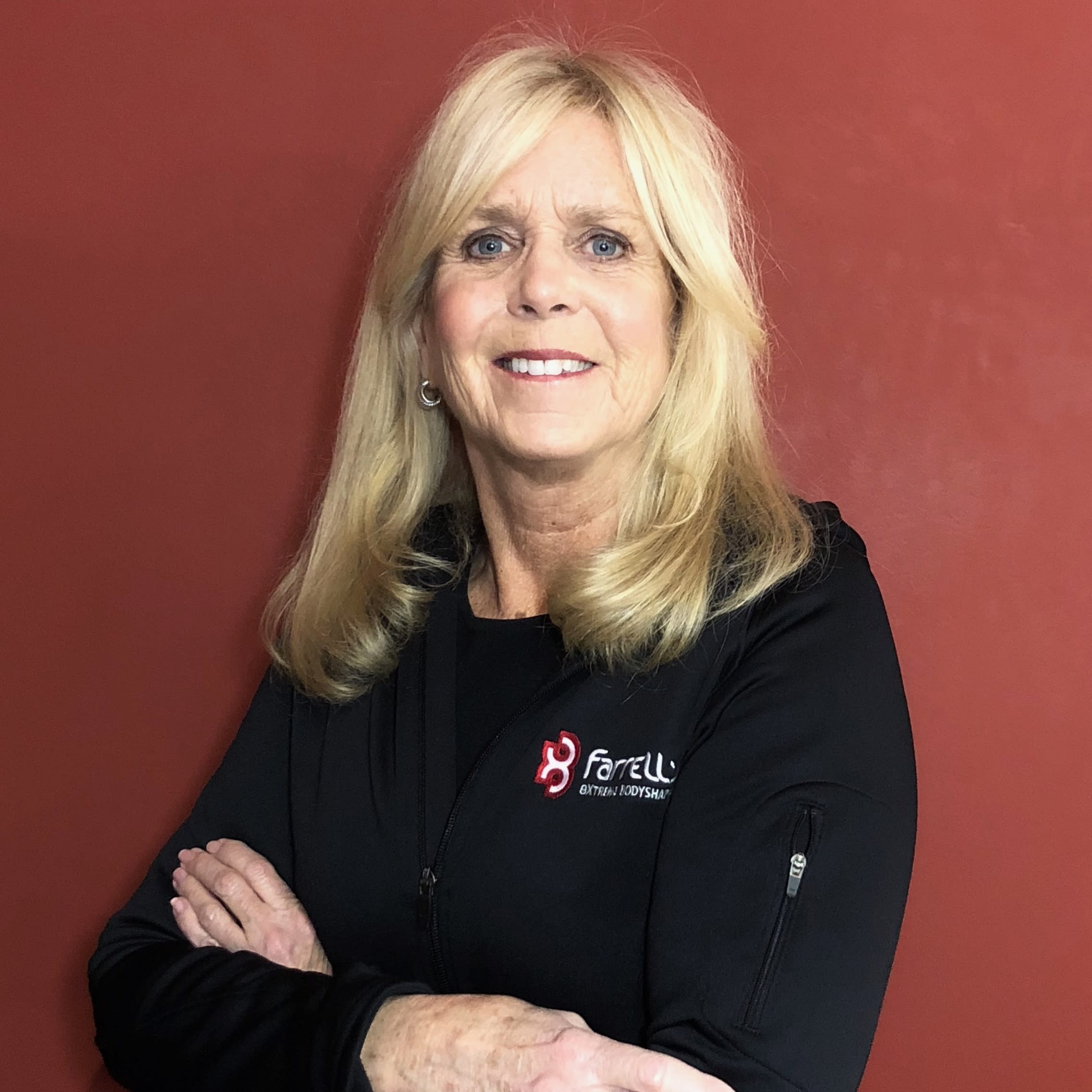 Jean Menard
I have been a member of Woodbury Farrells since it opened in August of 2014. I was a part of the inaugural Ten Week Challenge. With Farrells I found the accountability that I was looking for in a fitness program.
Being an asthmatic, the workouts have helped me in a significant way. This program has helped me feel confident and strong. I am doing things that I never dreamed I would do while improving my lung capacity and overall strength.
I love the variety of challenging workouts and the emphasis on cardio and strength. The instructors and members bring high energy and a sense of community to every workout. People care and are concerned about each other.
As a School District Administrator, I had the pleasure of working with over 400 teachers and administrators in making sure they had the tools and support they needed for optimal student learning and performance. It was a very rewarding experience and I bring those skills to my role as Head Coach at FXB.
After coaching many groups of 10 Weekers, I became Head Coach in 2017. I think the coaches add a personal touch to the program. It is their involvement and their own journeys through the program that give them the experience and expertise to help others. I love working with the coaches as they work to support and encourage people that are new to Farrells. I feel incredibly proud of the work that they do and feel honored to be able to be a part of this amazing group. Coaches make a significant difference!