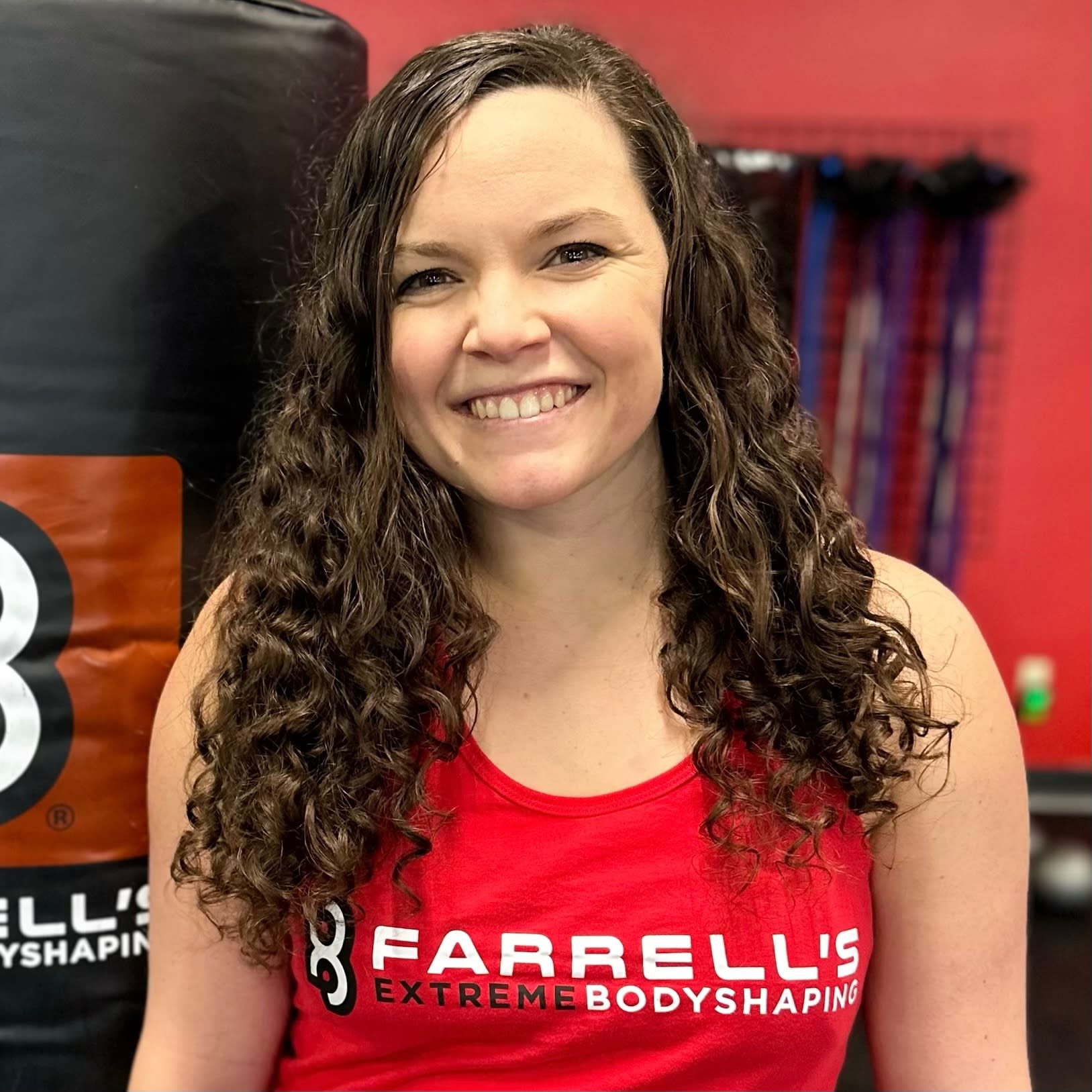 Jess Schlosser
I'm Jess Schlosser! I joined the Farrell's eXtreme Bodyshaping (FXB) community in December 2021 with a goal to improve my mental health and lose some weight before my wedding in the fall of 2022. Back in college, I used to spend a lot of time on the treadmill and lifting weights, but I found it hard to progress without heavier weights and support.
Luckily, I discovered FXB and I immediately fell in love with the challenging and fun workouts. Kickboxing has been a great way for me to improve my cardio and feel empowered. And the supportive community at FXB is amazing - everyone pushes each other to be the best version of themselves.
When I'm not working out at FXB, I enjoy playing volleyball, painting, playing strategy board games, and swing dancing with my husband Nathan. We also have a dog named Fajita who keeps us entertained. Traveling is another passion of mine, and I've been lucky enough to visit seven different countries, including Spain where I lived for four months during college.
I work as a Data Analytics Consultant at Wells Fargo, but my true passion is wedding planning and photography. I love helping others feel great on their special day, and my experience planning my own wedding and my sister's has fueled that passion.
I'm honored to be a part of the FXB community and I hope to inspire others to achieve their fitness goals and feel empowered. Join me and the rest of the FXB community today and see what all the hype is about!