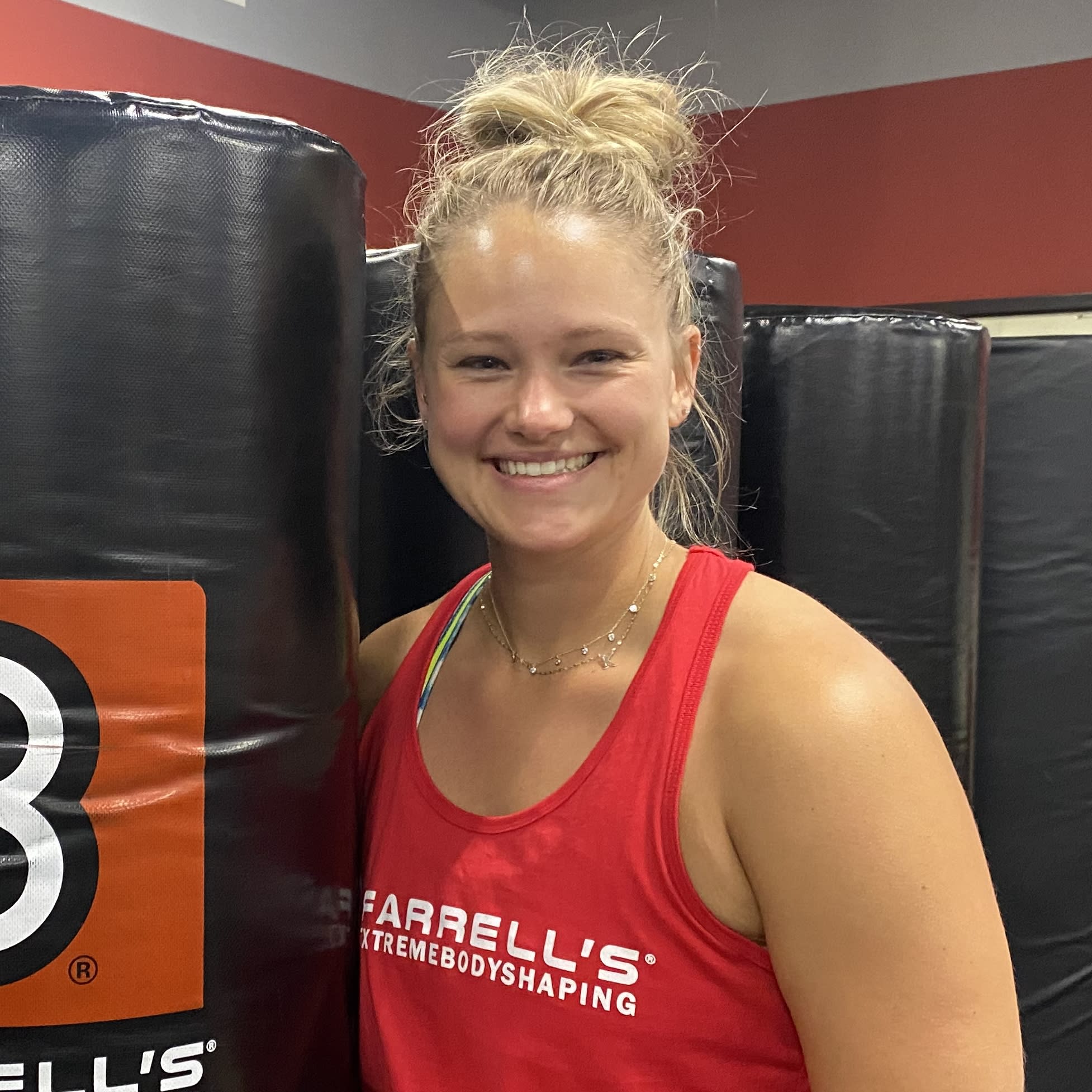 Kayla Richison
My name is Kayla Richison, and I am proud to be a member of the Farrell's eXtreme Bodyshaping (FXB) family!
I started my FXB journey in August of 2019 because I needed to change my workout routine and lifestyle to look good for my wedding. Although I played a lot of sports and was pretty active, the busy life of pharmacy school and residency put my health on the back burner.
I've attended various gyms and studios with different workout programs, such as barre, CrossFit, general weight training, and home workouts. However, FXB has been the most consistent for me in terms of my health and fitness. I love the community and friendships that I've built here, and it's my go-to place to clear my head from my busy life of work and home.
When I'm not at FXB, I spend most of my time as a clinical pharmacist at a Fairview hospital. I also enjoy watching my husband coach high school hockey, traveling, doing any outdoor activities, and cooking.
Join me and the incredible FXB family today if you're looking for a supportive and motivating community to help you achieve your fitness goals. Let me inspire you to make your health a priority, push yourself harder, and achieve your dreams.