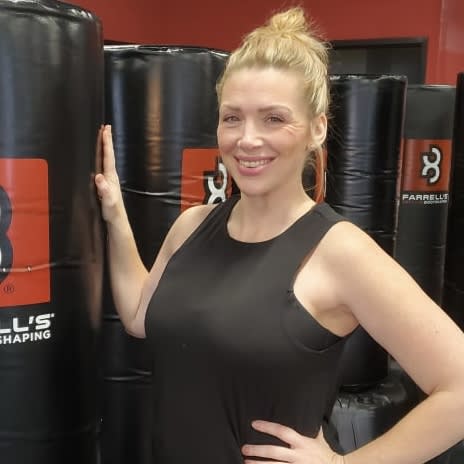 Rhianna Okerstrom
I'm Rhianna Okerstrom and I joined Farrell's eXtreme Bodyshaping (FXB) in October 2017! After some major life changes and a lot of stress, I realized I had gained some weight and needed to make a change.
I had tried all sorts of fitness classes and gyms in the past, but never found one that I truly loved. That all changed when I found FXB. The community and support I found here made all the difference. It's a family that encourages you to keep going, push harder and never give up wherever you are along your fitness journey.
In my free time, I love paddle boarding, hanging out on patios, concerts, or camping under the stars. Anything in water, that is new or especially if it involves getting social, you can always count me in!
If you're looking for a fun and supportive community to help you reach your fitness goals, join me and the rest of the FXB family today. Let's sweat, smile, and work out together!